Our professional staff is experienced with beginning through advanced instruction and enjoy working with kids as well as adults.
Classes
workshops, group classes, rock camp for all ages, band coaching, guitar theory, band jams, performances...
ROCK U - with Charlie Smith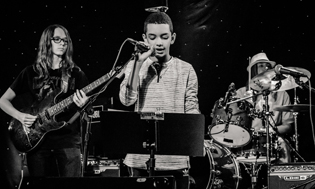 SPRING 2019 Rock Bands with Charlie Smith
Join a band, make friends, rock out! Students will meet with peers at the House of Music for practice one evening a week and learn to play songs from a variety of modern and classic rock bands. At the end of each session, bands perform the songs they've learned at a public concert.


Performances
Sunday 5/19 12:00-3:00pm at Linden Hills Fest
Saturday 6/1 10:30-11:30am at Edina Art Fair
Sunday 6/2 11:00am-3:00pm at Lyndale Open Streets
Beginning Band- Wednesdays 6:00-7:00pm
Age: 9+, must have at least 1 year experience on their instrument
9 weeks: 4/10, 4/17, 4/24, 5/1, 5/8, 5/15, 5/22, 5/29, 6/5
Cost: $280
Intermediate Band- Thursdays 5:30pm-7:00pm
Age: 11+, must have at least 2 years experience on their instrument
9 Weeks: 4/11, 4/18, 4/25, 5/2, 5/9, 5/16, 5/23, 5/30, 6/6
Cost: $325
Advanced Band- Fridays 4:00pm-5:30pm
Age: 13+, must have 3 or more years on their instrument, ability to read chord charts, and prior performance experience
8 Weeks: 4/12, 4/19, 4/26, 5/3, 5/10, 5/17, 5/24, 5/31
Cost: $300

To register, email LakeHarrietRockBand@gmail.com (***see below for additional info needed)

Sign up early as space is limited. Registration is complete once the non-refundable band tuition has been paid in full. Bands are open to guitar, bass, drums/percussion, keyboard, vocals, and horns. Singing and playing multiple instruments will be encouraged. Drummers may need to split drum kit duty with another student and fill other roles when they're not on drums. To be placed in the advanced band, new students will need to demonstrate an advanced ability on their instrument by submitting a short audition video.
Teacher Charlie Smith has played in over 20 bands in the Twin Cities since 2007, performed at notable venues like First Avenue, and toured the country. He has a B.A. in Music and has taught at the House of Music since 2011.

PEACE DEN -with Mike Michel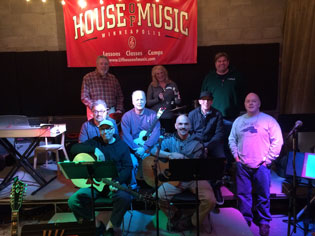 PEACE DEN: Acoustic group music class for adult musicians.
Come play, sing and re-ignite the songs from the decade of change, 1965-1975. Explore the folk, pop, rock and soul music that empowered a generation and still continues to influence us all. Guided by veteran music educator and musician, Mike Michel, the group will jam, rehearse and perform acoustic music from this powerful period of music. Musicians celebrate there new journey with a big Hootenanny at Lake Harriet House Of Music. This group music class is open to all adults who sing and/or have played an acoustic instrument for a year or more. Acoustic guitar, bass, percussion, piano,Harmonica, vocalists or auxiliary string anything are welcome.
Usually an 8 week class
Cost: Please contact Mike for latest info on cost and dates.
Lake Harriet House Of Music 4948 Washburn Ave South.
For more info or to sign up contact Mike Michel
MUSIC THEORY In SONGWRITING -with Mitchell Johnson

Music Theory In Songwriting

What are songs made of? Why do certain progressions sound pleasant? What makes a tune catchy?
Come learn how to build chords, craft melodies and harmonies, modulate, and improvise. We will utilize these skills to write original songs and analyze recordings by our favorite artists. Class will be a safe place to share songs with each other. Bring a simple melodic idea, a chord progression you're working on, or a fully completed song - we will listen to each other, provide feedback, and help each other grow as songwriters.


All ages welcome!
Dates: September 27-November 15 (8 weeks)
Thursdays, 5:30-700
Cost: $200
Location: Lake Harriet House Of Music - 4948 Washburn Ave S
For more info or to register click here to contact Mitchell Johnson
UKULELE ENSEMBLE -with Ben Abrahamson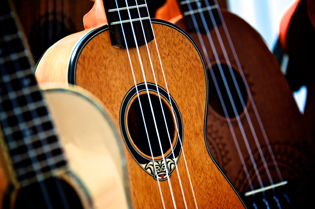 Ukulele Ensemble
Don't let those guitars have all the fun! Hone your uke skills in a relaxed, collaborative setting as we strum, pluck, and solo our way through fun arrangements of Beatles songs and more. Bring your soprano, concert, tenor, baritone, or U-bass and a binder and get ready to take your ukulele adventure to the next level.

Age: 13+, must have at least 1 year experience on their instrument
Wednesdays: 5:30-7:00pm
Session 1 - (8 Weeks): Dates: TBD Cost: $200
Performance: TBD at Lake Harriet House of Music
WHERE: Lake Harriet House of Music - 4948 Washburn Ave S, Minneapolis 55410
For more info or to register click here to contact Ben Abrahamson
INTRO TO FINGERSTYLE GUITAR -with Ben Abrahamson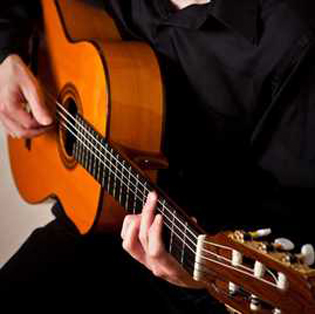 Intro to Fingerstyle Guitar
Ever listen to Robert Johnson, Paul Simon, or Leo Kottke and think, "sounds impossible, one person can't play that"? It's time to crack the finger-picking code! We'll unlock the picking patterns and chord shapes at the core of your favorite tunes in this fun and relaxed setting. Treat yourself to a new world of song-accompaniment or solo guitar playing.

Age: 13+, must have at least 2 years experience on their instrument
Wednesdays: 7:00-8:30pm
Session 1 - (8 Weeks): Dates: TBD Cost: $200
Performance: TBD at Lake Harriet House of Music
WHERE: Lake Harriet House of Music - 4948 Washburn Ave S, Minneapolis 55410
For more info or to register click here to contact Ben Abrahamson